Company of bus rental in Barcelona
We offer an exclusive and personal service of private transport to companies, individuals or private clubs.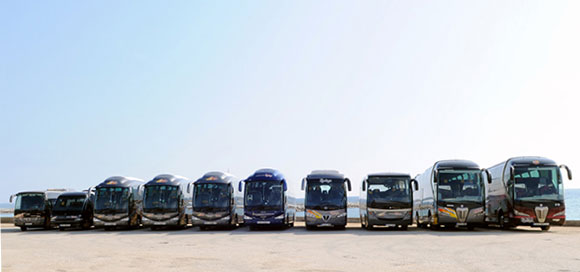 Padrós is provided with its own fleet of buses that can give answer to all the necessities of mobility and collective transport, either casual or regular.
We have modern standard buses standard buses with the highest levels of security, adapted buses to people with reduced mobility, and VIP buses with the most innovative elements for the comfort of the travelers.
To ensure the comfort and the security, the specialized mechanics of Padrós carry out daily the control of the buses. The fleet is renewed constantly, so that all the vehicles are always under four ears of antiquity.
Our experience in the discretionary transport of travelers has established us as the leader company in rental of buses in Barcelona, and the company of reference in Catalonia at the time of transporting professional sportsmen/sportswomen and amateurs.